Series 50 is a complete series of PROFELMNET control boards, with integrated Bluetooth technology. Compatible with Profelmnet Easy Tech application that is available in IOS and Android. The installer is able to access and adjust all the functions of the control board through the smartphone, tablet or laptop.

Technical data
Power Supply 230VAC /50 Hz
Max Motor Power 2400W
Box Dimensions 25cm X 19.5cm X10cm
Control board Dimensions 13cm X 13.5cm X4.5cm
Fuse 24VAC 500mA
Blinker Light power supply 230VAC
Photocell power supply 12 or 24VAC jumper
Remotes Memory 300 remotes
Temperature -20oC + 60oC

Easy Tech Application
EASY TECH application is available on IOS and ANDROID.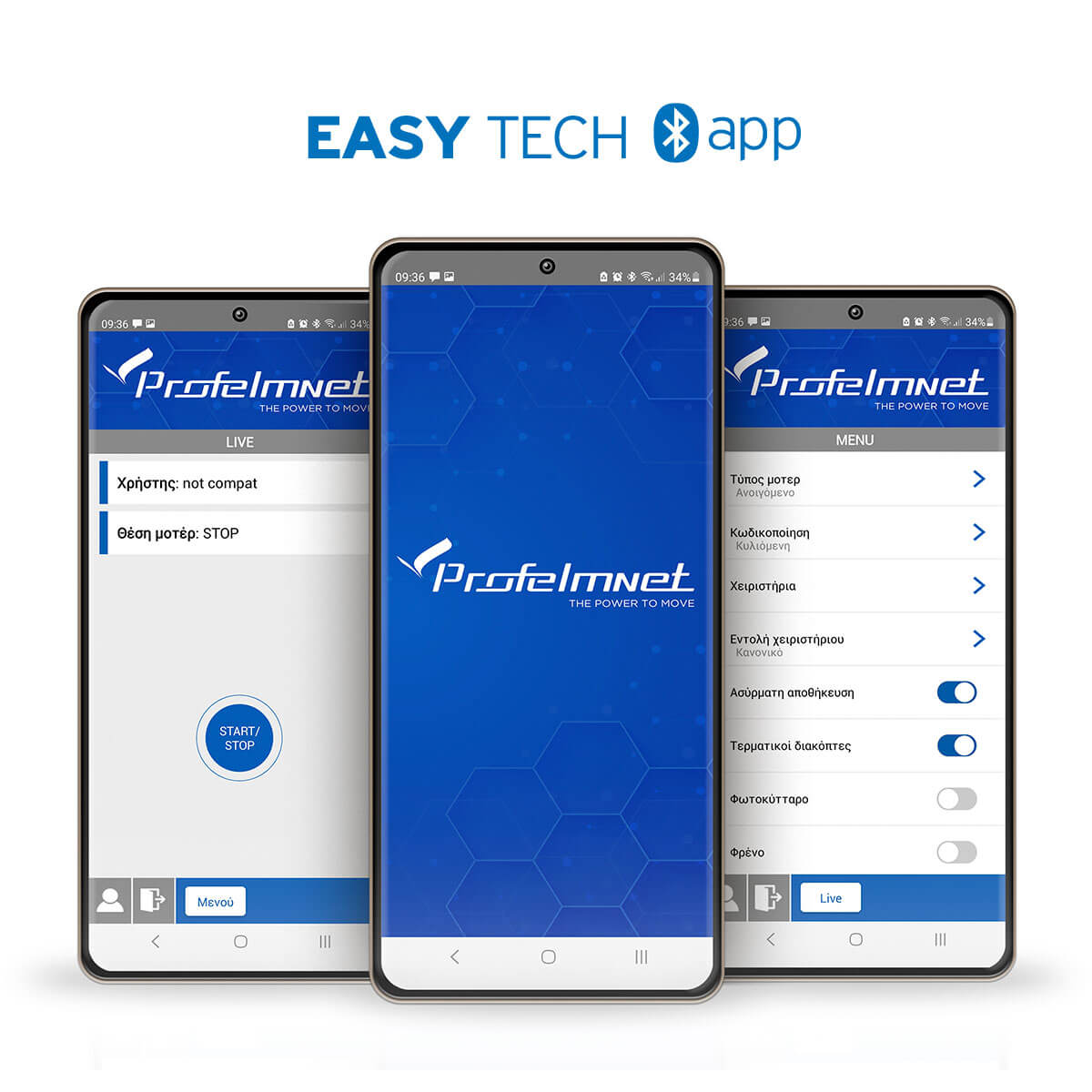 https://apps.apple.com/gr/app/profelmnet-easy-tech/id1564236491?l=el

https://play.google.com/store/apps/details?id=net.rowega.profelmneteasytech